What's goings on people? You may or may not have seen some of my articles previously here on the Dixie Sun where I gave my opinion on some worldly things going on. Today (and hopefully for more weeks to come), however, I am here to present to you some of the things I've been listening to for the past week and hope that you will enjoy some of these songs as much as I have.
Without further ado, here's the first installment of Tuesday Tunes: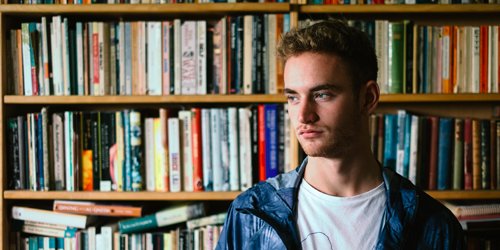 1. Tom Misch – Twinkle Twinkle
Off the release of his 4th album, Beat Tape 2, 20 year old Tom Misch from London drops a tune that is utterly funky and had me feeling an involuntary groove without any hesitation whatsoever. The first thing that caught my attention was the backing of the strings throughout the track, a delicacy to the ears almost. Then in comes a bassline that causes you make that, "oh, no he didn't", face (but yes he did). The song reminds me of the summer after my senior year in high school. Pure jubilation and the feeling that nothing could possibly go wrong in the coming months…until college. Misch is an extremely talented multi-instrumentalist and his talents definitely shine through in his music. I'm continuously looking forward to more music from Tom.
---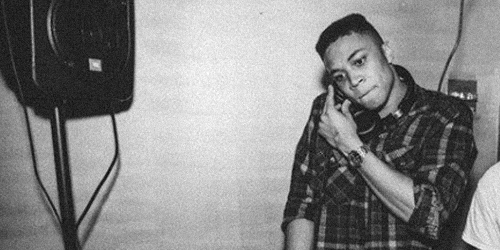 2. Chris McClenney – For Paris
In the midst of the unfortunate Paris attacks, Chris McClenney dropped this absolutely chilling gem as a tribute. In times where evil reigns, it's always important to have a way to cope with the situation in order to maintain the peace within oneself. With this track, McClenney definitely contributes to that process of finding peace. This piece is an improvisation of the talented McClenney. Visions of sitting by a warm fire, on a cold night, and being told "everything is going to be alright" comes to mind whenever I hear this composition. Absolutely brilliant.
---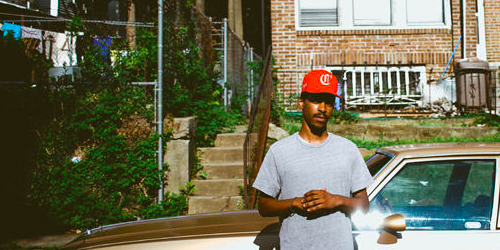 3. GrandeMarshall – Big Homie (featuring Wara from the NBHD)
Just one laid-back and almost gloomy track off GrandeMarshall's recent release of My Brother's Keeper, in which he pens an open letter to a comrade of his that showed him the ropes when it came to handling his business in the streets of North Philadelphia. Sometimes as we grow as people we forget to thank those who helped us to get where we are along the way. This track serves as a reminder to make sure you do so, because you never know when those people may not be around anymore.
---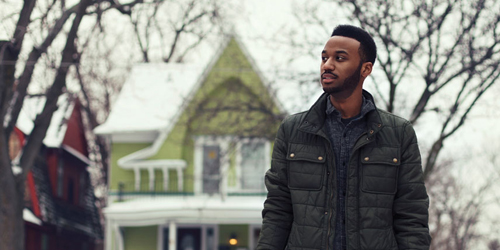 4. Sango – Dias Melhores (Interludio)
Off his newest tape entitled, Da Rocinha 3 (available for streaming now), Sango dropped a simplistic, but high energy brasilian-trap track that I can see myself playing on a daily basis whenever I need a good vibe to get myself going. With a kick that you feel in your chest, a bassline that sends chills up your spine, and a sample featuring a language you probably don't even understand, but it doesn't even matter because it's that awesome, all the elements present resonant with one another to provide a complete, fantastic product. Whether I need to be studying for a test or just feeling like being goofy and being hyped about whatever's going on in my life, this song does it for me.


---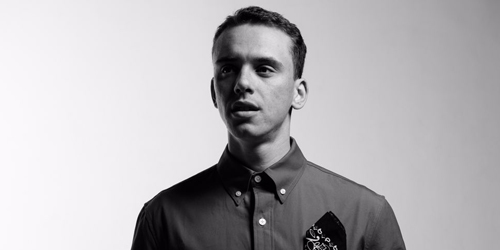 5. Logic – Run It
Logic's second studio album, The Incredible True Story, is what he describes as his "victory lap" and rightfully so. He sold 135K copies of his album on their first week on the shelves, making it the number one selling rap album of the Nov. 13th-20th week. This particular track, sampling another great artist, Mayer Hawthrone, is a favorite of mine off the LP in which Logic boasts about how he runs the rap game. There's a bounce in the beat that you can't help but just follow along with and in addition this song kind of serves as a source of motivation, no matter what profession you're in, you can "run it" as long as you believe you do. I know I run the photo editor profession, WITHOUT QUESTION. 😉
That's the wrap-up for this week, folks! As I continue to doing this column, I'll be sure to be more diverse in the tunes I select so, if this isn't your cup of tea this time around no worries! Eventually, I hope to satisfy the ears of everyone who takes the time out to come read what I have to say. Just wait on it!