Have no fear, Jalen the musical savior is here.
Yes, we're back for another installation of Tunesday. I've been trying to mellow out these past few weeks while I'm getting adjusted to my new classes for the semester. Starting anew can be quite overwhelming for some, but hopefully these tracks can help ease your nerves like they did for me.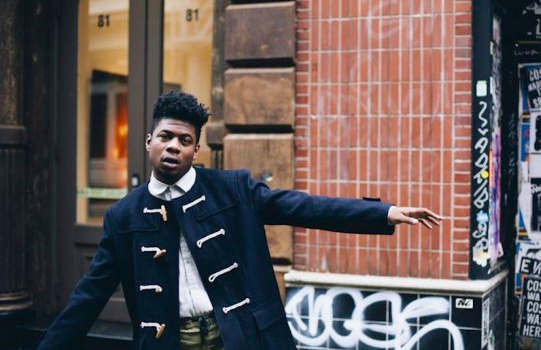 Photo courtesy of: Mass Appeal

1. Mick Jenkins – On the Map (f/ BADBADNOTGOD)
Starting off, we have a collaboration between Chicago MC Mick Jenkins and Toronto band BADBADNOTGOOD (BBNG). Together, these two deliver a smooth jam reminiscent of an old '80s-era jazz-pop track that's a cover of The Sensei Blue's song of the same name. BBNG contributes with a colorful, lively interpretation of the instrumental that provides this song with another feel than the original that's playful yet grown.
In addition, Jenkins lulls over the song, citing different locations of where one woman, or perhaps his various women, reside. She's traveling all over the world as a free spirit, but all Jenkins wants to do is be with her no matter where she is.

Check out Mick Jenkins' most recent project "Wave[s]" here.
Check out BBNG's most recent project "Sour Soul (with Ghostface Killah)" here.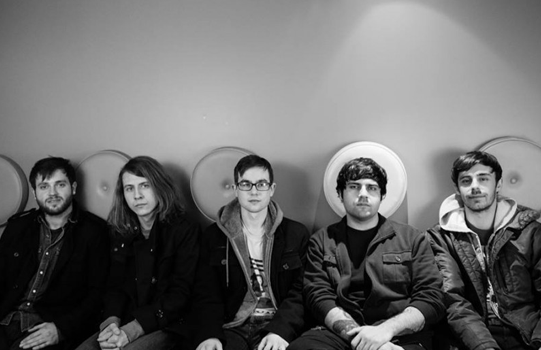 Photo Courtesy of: Gold Flake Paint
2. American Wolf – Cave Fantasy
Originally released in 2014, American Wolf's album "My Main Sport" went under the radar of many. Why? I have absolutely no idea. I found out about this song through the IndieHeads subreddit on /r/IndieHeads subreddit on Reddit because they recently released a video for the song (that you can see here).
This track just hits you in the heart. It's not overwhelming by any means, but it's dream-like for the most part.
Guided by guitars that remind you of your mother singing you a lullaby to sleep along with an almost tribal-like drum sequence, you'll get chills the moment the lead singer comes in for his first words. Not only that, but the additional vocals by other band members, are the perfect accessory. Together, all the elements of this song are like a cradle. You are the baby. Drift off into a fantasy with this. It's a cave fantasy, for sure.
Check out American Wolf's most recent project, "My Main Sport" here.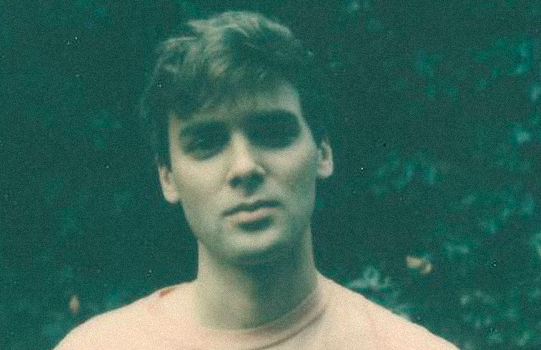 Photo courtesy of: Day Wave / @daywavemusic
3. Day Wave – Gone
Jackson Phillips is Day Wave. Phillips does all the instrumentation for his music by his lonesome (excluding live shows). When you hear his music, you'll ask yourself, "How is that even possible?" I don't have an answer for you, but, in this case, we don't need one.
Over a melancholy-backing track that reminds you of driving through the Midwest on a cloudy day away from everything with no clear direction of where you're going, Phillips conveys how much he's changed. After things fall apart with a person we loved at one point, there's a certain metamorphosis we go through that Phillips expresses in a simple manner, but it's still brilliant nonetheless.
The thing is, though, that person will never be able to see the change in Phillips because he or she wants nothing to do with him. Phillips has changed for the better but still questions whether or not he still belongs. In addition, throughout his change, he has been alone without the one he truly cares for the most.
Check out Day Wave's most recent project, "Headcase" here.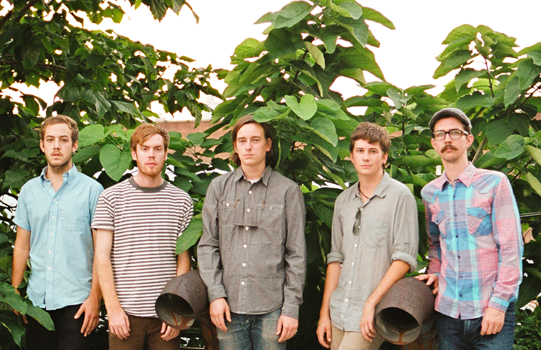 Photo by: Daniel McMahon
4. Wild Nothing – Life of Pause
In contrast with the previous track, "Life of Pause" is a complete 180 in terms of mood. This song makes me smile; it just has that kind of feeling. You know when you see the girl of your dreams floating through campus, the wind is blowing her hair just perfectly, she's flashing a smile, her outfit is on point, she just has some kind of glow to her, and you're just wondering to yourself how is she even real? If that girl was a person, she'd be this song.
Wild Nothing has always been a band that isn't just great, but they're consistently great. Whether it's something purely indie/dream-pop influenced like their album Nocturne or something more electronic based like Empty Estate, it always sounds like this group puts its best foot forward, and that's something to be admired.
The full Life of Pause album is expected to be released on February 19th, 2016. Pre-order here.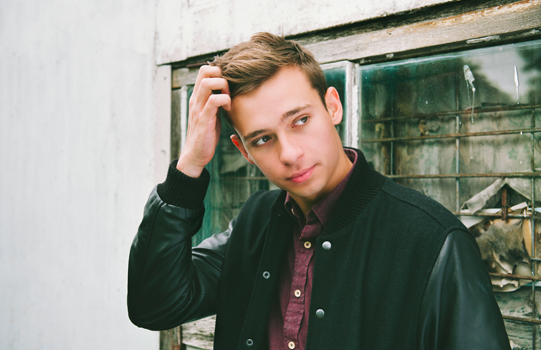 Photo by: Lisa Frieling
5. Flume – Never Be Like You (f/ Kai)
Flume is on another planet. I first heard of the Australian producer with his remix of Disclosure's "Me & You," and I've been hooked ever since then. For this song, as usual, Flume has that big sound. It's the kind of triumphant sound that makes you feel victorious like you just hiked the Himalayas (yeah, that's right, the entire mountain range). That's the kind of effect this song, and his music in general, can give off.
In addition, he throws some trap-influenced drums in on this song and they're golden. They give this song, which already sounds gorgeous, a bounce that you can't help but just ride along to. You might end up going 100 on the freeway with your head out of the sunroof if you don't control yourself while listening to this song, honestly. It's incredible stuff.
This song is off Flume's upcoming LP entitled Skin. Listen to a preview here.