What's crackalackin'? It's your boy Jalen is back in action.
I'm not gonna lie, this past week and a half has been something else. I've been stressed, feeling emotional, and been a little all over the place. This installment features the music I've been listening to in order to cope with this rollercoaster I'm on. Let's ride it together, shall we?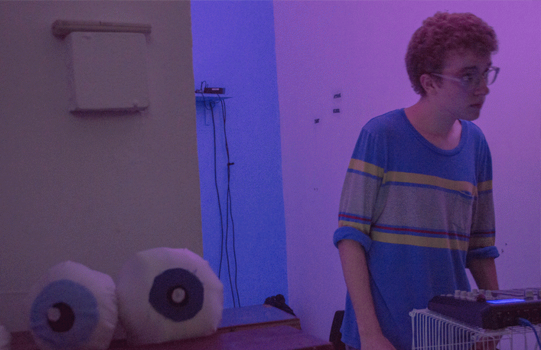 Photo courtesy of: No Smoking

1. froyo ma – Spent Missing (f/ Charlotte Day Wilson)
Zack Villere, a student based out of New Orleans, is froyo ma (not to be confused with Yo-Yo Ma). With this song, Villere composes a beautiful J Dilla-esque instrumental in which vocalist Charlotte Day Wilson floats over. This track is one that could be dedicated to a lost lover, "the one who got away," so to say.
It feels like a walk through the park during the autumn season, while leaves the shades of amber, gold and orange fall at your feet. The sun is shining with a slight breeze. Things feel right, but something's still missing. With another Valentine's Day approaching, if you're going to spend your time in isolation just loving yourself instead, this song would prove vital in helping you cope with feelings of loneliness, or it might actually enhance them.
As beautiful as this song is, be careful with it. You don't want to end up calling your ex at 4 a.m. drunk, begging for them to take you back, unless you're into that kind of stuff.
Listen to froyo ma's album "pants" here.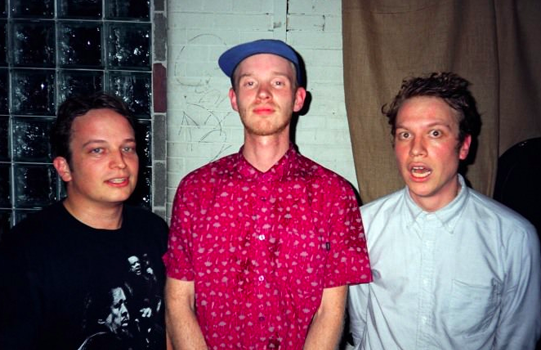 Photo Courtesy of: The Fader
2. B Boys – Get a Grip
On "Get a Grip," B Boys experiment with a sound I like to classify as "beach punk." It's erratic, high tempo, rough around the edges, yet it still has its moments of feeling the cool ocean breeze as you stand with your feet in the sand. It makes you want to jump, scream and shout. It makes you want to run along the seashore as fast as you can. It makes you want to just do something that will eventually end up just tiring you out.
I could see this song being used in the background of an '80s surf montage or maybe used in an '80s cult classic film, such as "The Lost Boys" or "Ferris Bueller's Day Off."
"Get a Grip" has qualities of nostalgia, while still managing to keep things fresh, and it's nothing short of fantastic.
B Boys are expected to release their debut EP "No Worry No Mind" on March 18th. Pre-order here (physical).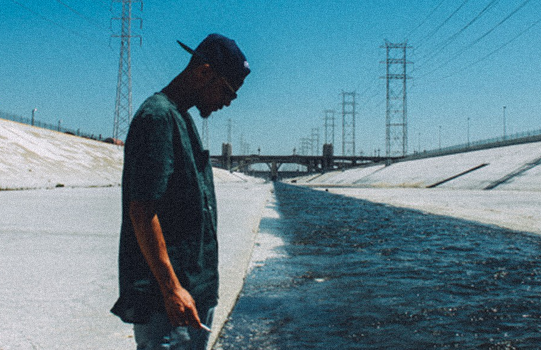 Photo courtesy of: Soundcloud / IAMNOBODI
3. IAMNOBODI – Found You
Hearing the initial drop of this song literally made me say, "Wow." In collaboration with multi-instrumentalist R.O.M, IAMNOBODI drops this soulful gem that guides you to the stratosphere. Everything here has a purpose —there's no fluff. Every piano note, guitar strum, harmonization, kick and snare, as well as the various smaller elements sprinkled throughout, are placed strategically. It all manages to fit without being overwhelming.
This song is essentially like a vacation destination. Imagine finding yourself with your significant other in Bora Bora or the Bahamas, and it's just about dusk. The sky is a beautiful gradient of blues, oranges and purples. You're huddled up together watching the sunset with the ocean waves in the background. You're just simply admiring the beauty you both find in each other without saying a word because, in that moment, the silence of both of you says all that needs to be said. That's this song.
IAMNOBODI plans to release his album "Wide Awake In A Dream" sometime this year. Listen to more his tracks here.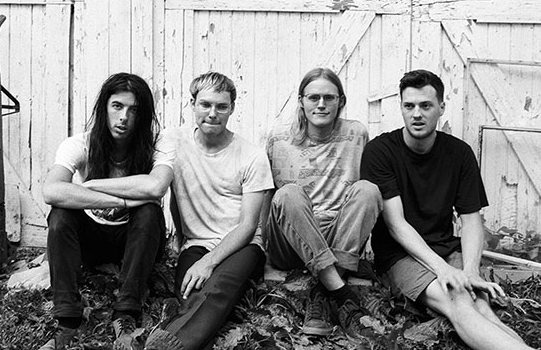 Photo by: Colin Medley
4. Nap Eyes – Mixer
Nap Eyes really nailed the "Mixer" title for this song. The four-man band from Halifax, Nova Scotia, provide the tunes for your next cocktail party with this song.
Imagery of people at a business party dancing slightly off-tempo with a drink in one hand and trying to snap along with the snare seem to cross my mind as I listen to this. For me, it's a funny scene that's fitting if we're being honest.
Nigel Chapman acts as the primary singer in this song, describing his surroundings in a way where it almost seems as if time is suspended around him, questioning if he's really even at the place he's at. This track has properties that make it seem like a daydream. The dreary bassline and two guitar-melody carry this song, giving it that real garage indie sound that's pleasant and easy on the ears.
Get Nap Eyes' album "Thought Rock Fish Scale" here.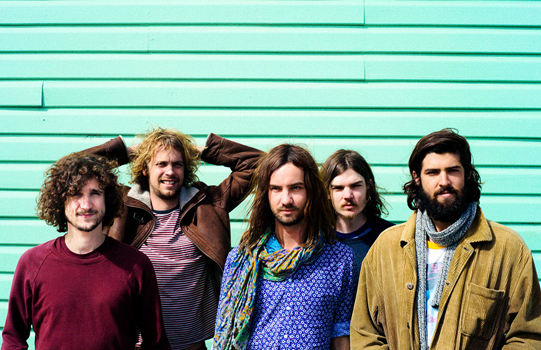 Photo courtesy of: Bearded Gentlemen Music
5. Tame Impala – The Less I Know The Better
I recently said on my Twitter account that Tame Impala has made their way back into my favorite band in the world at the moment. The Australian, psychedelic band makes music that literally makes you float.
I remember hearing them for the first time with the song "Feels Like We Only Go Backwards" from their album "Lonerism." I'm 100 percent sure I died five times and was reincarnated into a different animal after each death until I came back as myself. If you think that's an exaggeration, you would be right, but, honestly, that's only a small exaggeration.
When it comes to this song specifically, I feel like you can't help but just smile. It has a stern, catchy riff, dreamy synth, and reverberated vocals that just fill your head that combine to give you chills and a feeling of merriment.
I've never done a hit of acid in my life, but if this song is what acid feels like, then Tunesday might have to be discontinued for the rest of the semester while I'm in rehab recovering from overconsumption of LSD.
Stream Tame Impala's album "Currents" here (Spotify) or here (Vimeo). Buy here.