Residents from building C of the Canyonlands Apartments were evacuated after a fire erupted Monday afternoon.
Fire Chief Robert Stoker from the St. George Fire Department said dispatch received a call around 1:15 p.m. about a fire on 900 East. The fire was located on the bottom right hand corner of building C. The cause of the fire is still under investigation, Stoker said.
Firetrucks and police officers surrounded the apartment complex, residents from apartments surrounding Canyonlands stood in the parking lot, and black smoke billowed out of the building.
Stoker said the fire appears to have started in the kitchen area in an unoccupied unit where appliances were being stored. He said the fire looks like it was accidental, and there are no signs of suspicious activity.
"Upon our arrival, we did have one injury with a burn to the hand," Stoker said. "Also, we had two [residents] suffer from smoke inhalation, and they were transported to the hospital."
Stoker said the fire displaced at least 10 individuals, and the fire department is working with the Red Cross and property management to find accommodations for them. Stoker is estimating $150,000 in damage.
The fire department also received reports of people trapped and people jumping off the second story balcony, Stoker said. Everyone was eventually evacuated safely.
Damian Miera, a junior general education major from Kearns who lived directly above the origin of the fire, said he had just woke up from a nap when the fire alarms went off.
"I was just in there, and I came out and thought somebody put a curtain up in the living room," Miera said.
Miera said the room that caught fire is a room where cardboard boxes and TVs were being stored.
Ihaka Johnson, a freshman communication major from Hawaii and a resident of building C, said he woke up and smelled something burning.
Miera said residents were jumping out of their windows at a 7-foot drop, and people were helping others out of their windows.
"I couldn't breathe," Johnson said. "So I ran back into my room and punched the corner window out and just hopped out."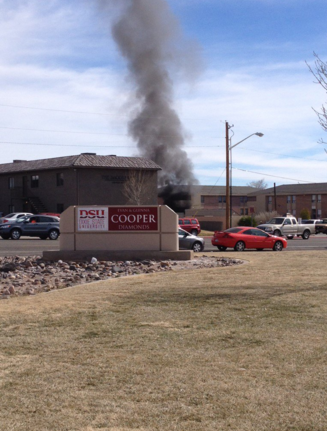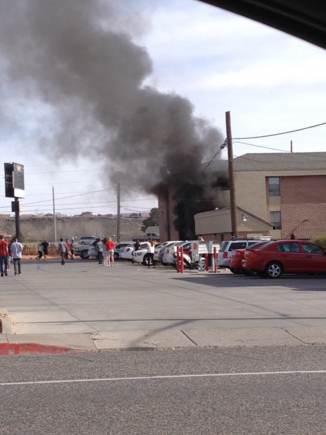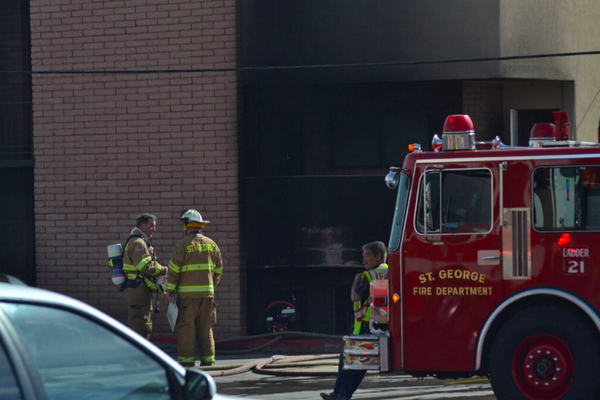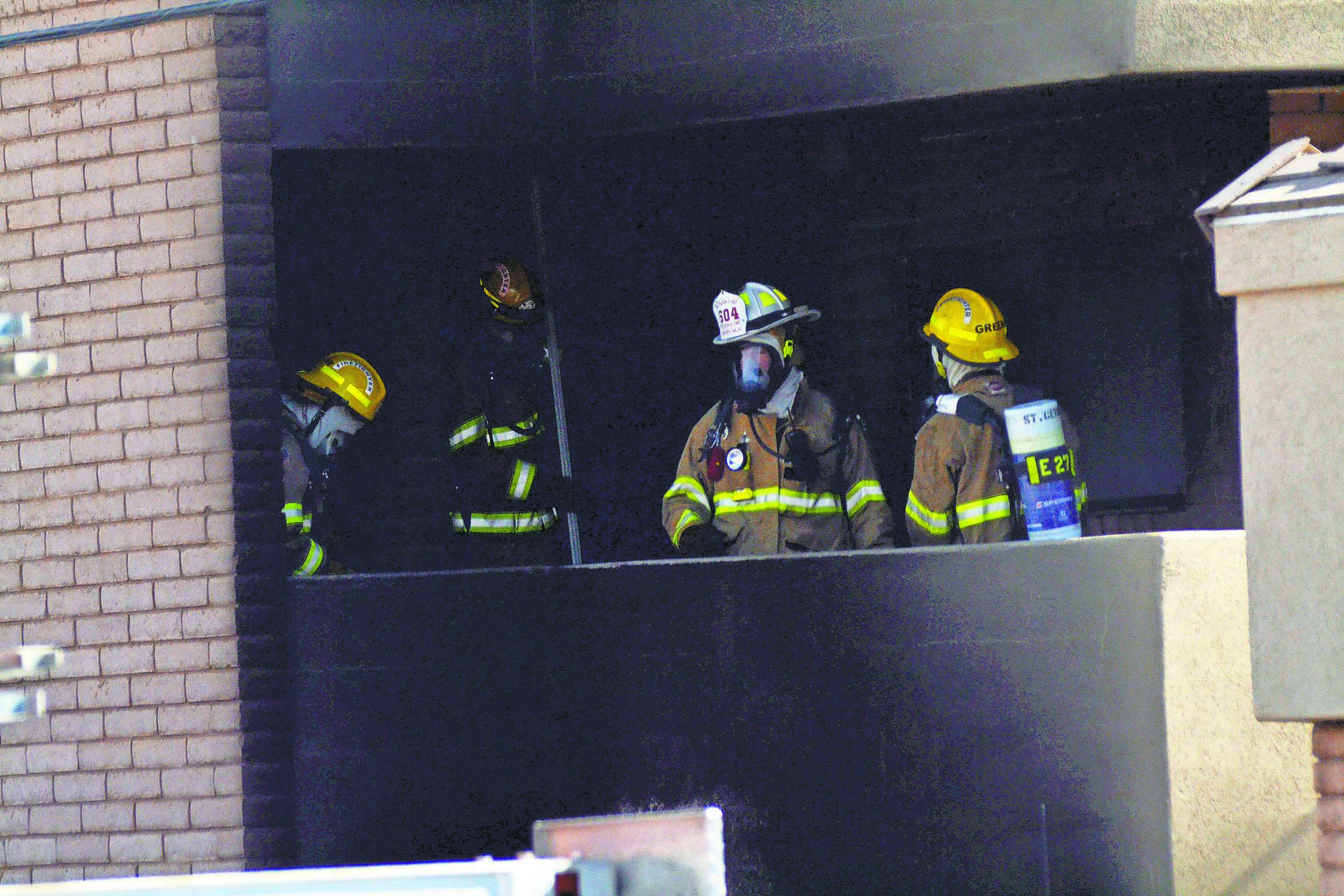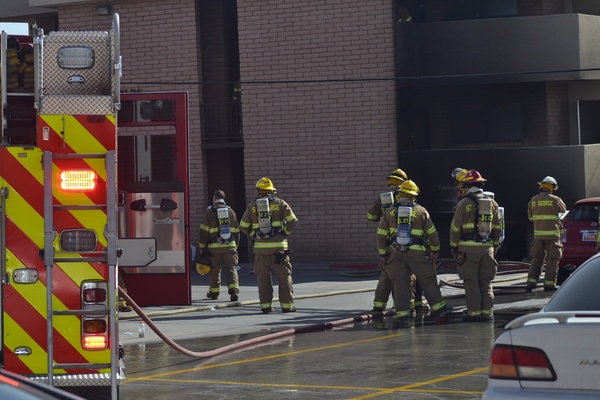 Photos by Jalen Jones.