It's your girlfriend's favorite photo editor back to dish out some more tunes.
We strayed away from our usual format last Tunesday, but don't worry, everything is back to normal now. For this week, we dive into the themes of admiration, love and lack thereof. If you have a "bae," we have songs for that, if you don't, we have songs for that, too. Regardless of your situation, hopefully you can put that aside and just enjoy some dope tunes.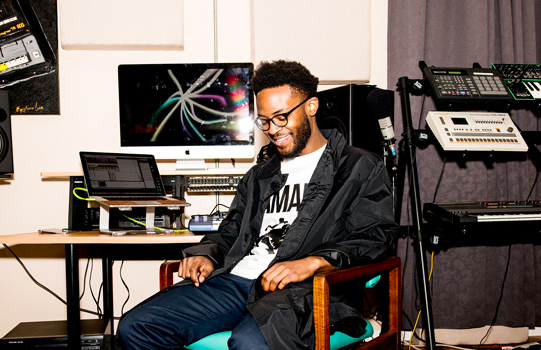 1. Knxwledge – Iknluhvubettr[WTT]_
Glen Boothe, better known as Knwxledge, is a producer out of Philadelphia who has received high praises from those who come across his music. Traditionally, Boothe has the tendency to make lo-fi instrumentals sound like they're from another planet. You cannot help but just groove along with your stankest stank face possible. While listening, it's almost like you're questioning, "Yo, did this dude really have the audacity to make something so dope?"
This song is no different. Knxwledge flips Mary J. Blige & Lil' Kim's original song "I Can Love You," giving it a completely different tone. The remix features a murky instrumental with a wicked funky bassline. If you say this song didn't make you nod along, I will call you a liar. It's impossible not to do so.
Check out more Knxwledge here.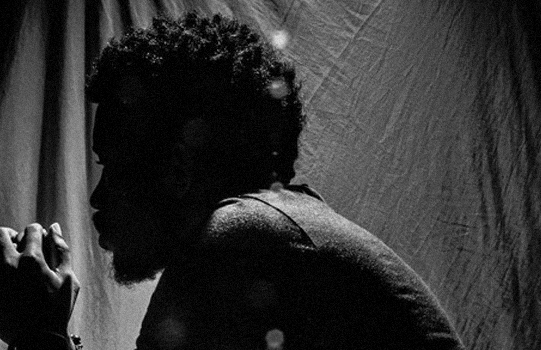 2. JLL – Infatuation
JLL is still a relatively new artist to me. I only recently discovered him as this song was played on Soulection's #247 radio show. However, I instantly fell in love when I heard this track. This beat is what love sounds like, my experience with love, at least.
It's easy-going, pleasant, it makes you smile, and it makes you feel good. It's like those moments where you're in love, you have zero stress and are just carefree. That's how I feel when I listen to this song. The way JLL used the vocal sample for this song was brilliant. The harmonic "Ooo's" really add that feeling of delightfulness. Play this while you're on a road trip with your boo. Watch as the wind runs through his or her hair, and appreciate how the sun illuminates his or her eyes. Be infatuated.
Check out more JLL here.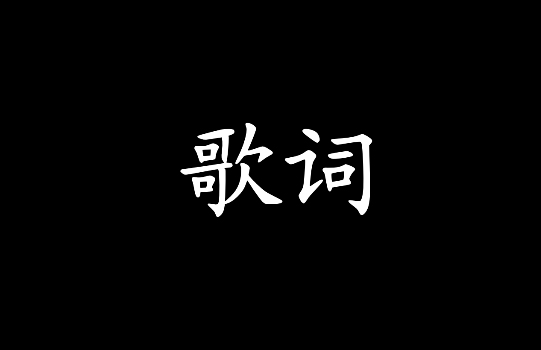 3. lyric walls – lonely
Y'all, listen: It's no exaggeration when I say this is one of the best songs I've heard in the past five years. I kid you not, I had this song on repeat for hours at a time while I was studying for my midterm exams. The vibes I get from this song are something else.
Envision a blend of melancholy due to the subject matter of the lyrics but also euphoria when the beat drops. It's a conflicted feeling, but, honestly, that's what I like about it. The filtered out sample, trap drums, a vocal sample of Drake, and heavenly vocal performance by Clara La San all just converge together to make this amazing track.
I recently discovered this song is actually a remix of La San's song "In This Darkness," which is just as impressive without the additional production, regardless, they're both still great tunes.
Check out more Lyric Walls here.
4. Esta. – Special Affair
Esta., since my discovery of him, has been someone who always manages to impress me no matter what he does.
He's consistently great with his work. All of his music usually sounds polished and thought out. It's nothing but the best quality, and these characteristics go a long way. Whether it's something super laid back such as "Take 2" or a groovy dance tune, such as this song, it's nothing short of spectacular.
"Special Affair" comes off Esta.'s most recent EP, "Feathers," a project that truly showcases just how diverse his production can be. This song in particular, though, is one that will instantly spawn you as a hologram in a digital universe (think TRON but with a Los Angeles setting). It really has that '70s, '80s feel to it that you can't help but just get down to. It's futuristic, funky and would be a killer for the dance floor.
Check out more Esta here.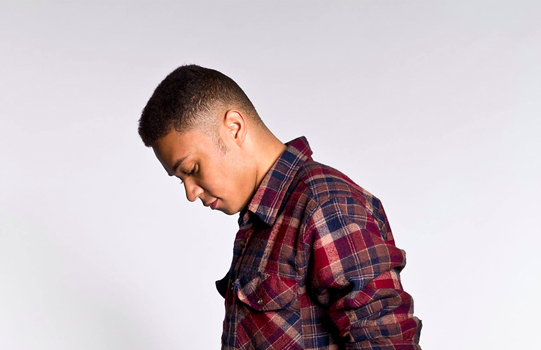 5. GoldLink – Dark Skin Women (Chris McClenney Remix)
Chris McClenney has been one of my favorite producers for a minute now. I originally came across him after hearing his take on Disclosure's "Latch" when he went under the moniker of MisterMack. I was hooked ever since that moment.
McClenney's remix of GoldLink's "Dark Skin Women" takes the song in a completely different direction. This remix definitely adds a dimension of bounce to the song that's absent in the original. However, if you listened to this remix before hearing the original without knowing it was a remix, you wouldn't even think it was a remix.
McClenney managed to perfectly blend elements of the original with his instrumental that gives it a completely natural feel.
I personally feel like a lot of remixes are just acapellas thrown onto a random beat, but McClenney breaks this belief of mine. I have to commend him on crafting an instrumental that manages to harmoniously sync with GoldLink's vocals. Similar to Esta.'s "Special Affair," this song would absolutely be a tune to play during a set. The crowd would probably ask you to play this back-to-back-to-back. I know I would, at least.
Check out more Chris McClenney here.
Check out more GoldLink here.