In "Atonement," when separated from his love Cecilia Tallis during World War II, Robbie Turner writes, "I will return. I will find you. Love you. Marry you. And live without shame." Ah, the power of love.
Valentine's Day, the holiday meant to celebrate love like this, seems like a hit or miss holiday for many people. Is Valentine's just a bunch of contrived expectations? A day celebrating true love? A shaming device for single people? Regardless, romantic films are always a welcome addition to any Valentine's Day, whether as a mood setter or as an escape.
Here is a list of my top 14 romantic films, ranging from dramas to comedies. They were difficult to narrow down, but it's my hope that no matter your taste, each of you will find something to love here.
1. "Slumdog Millionaire" (2008)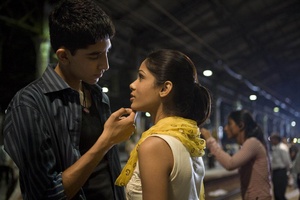 In this Academy Award-winning film directed by Danny Boyle, Dev Patel stars as Jamal Malik, an 18-year-old contestant on the Indian version of "Who Wants to Be a Millionaire?." Flashbacks show us how he answers the game show questions correctly: by remembering his past growing up in the slums of Mumbai. By winning "Who Wants to Be a Millionaire?," Jamal may be able to find Salim — his renegade brother —and Latika —Jamal's long-lost love. Not only is Jamal an easy hero to root for, his determination to reunite with Latika is both heartwarming and noble.

2. "As Good as It Gets" (1997)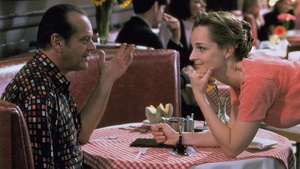 When Melvin Udall (Jack Nicholson) tells Carol Connelly (Helen Hunt), "You make me want to be a better man," the cliché line manages to resonate. Here we have a romance writer with obsessive-compulsive disorder who is rude to anyone unlucky enough to cross paths with him, including his down-on-his-luck gay neighbor Simon, played charmingly by Greg Kinnear. Melvin's behavior is galling, but when he tries to romance Carol, the only waitress who will serve him, somehow this film makes us care. A man like this wouldn't say anything without meaning it, so when he utters cliché lines, we believe him. "As Good as It Gets" reminds us that sometimes we just have to give people a chance, even when they don't really deserve it.
3. "Roman Holiday" (1953)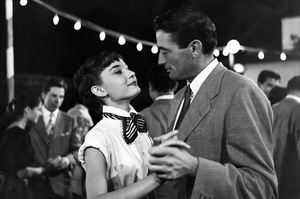 No list of romance films is ever complete without at least one appearance from Audrey Hepburn, one of the best actresses of all time who first charmed audiences in "Roman Holiday." The story is classic: Princess Ann (Hepburn) tires of her duties and decides to run away. Unfortunately, she does so right after taking an anti-stress sedative and collapses on the couch of American journalist Joe Bradley (Gregory Peck), who recognizes her. Joe agrees to show Ann around Rome, telling a photographer friend to secretly take pictures of the outing. As time goes on, Joe realizes that he cares less and less about his story, and Ann must choose between new love and duty for her country. The silent look between Joe and Ann at the end of this film holds more romantic feeling than an hour's worth of dialogue. When you're done here, I suggest moving on to "Breakfast at Tiffany's" (1961).

4. "Atonement" (2007)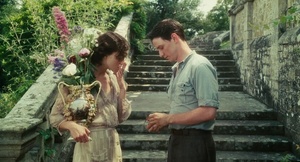 When 13-year-old Briony Tallis (Saoirse Ronan) witnesses moments of sexual tension between her older sister Cecilia (Keira Knightley) and housekeeper's son Robbie Turner (James McAvoy), she tells a lie that will define and destroy their lives forever. Set before and during World War II, "Atonement" is as beautifully filmed as it is heartrending to watch. Knightley embodies the upper-class English woman with effortless style even as McAvoy shines with an intelligent goodness. The beginning of their romance feels like a gossamer-light fairy tale, which makes the depths of despair captured here all the more crushing.
5. "Beauty and the Beast" (1991)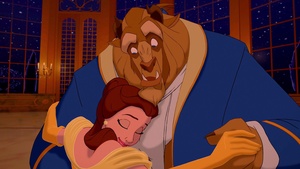 I'm sure most of us have heard the words "Tale as old as time" — and for good reason. Walt Disney pushed its animation and storytelling to new heights with "Beauty and the Beast," the classic fairy tale of a young French woman, Belle (Paige O'Hara), who is taken prisoner by a hideous beast (Robby Benson). Belle slowly learns the story behind the beast's monstrous appearance as she befriends the enchanted staff of the castle. As she does, she realizes that there is more to the beast than she initially thought. "Beauty and the Beast" was the first Disney film to be nominated for the Academy Award for Best Picture, subsequently leading to the creation of the Best Animated Picture category. The Award-winning music as well as stunning animation make this unlikely romance all the more effective and heartfelt.
6. "The Apartment" (1960)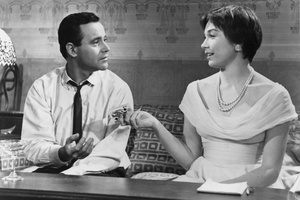 As much a tale of corporate greed as romance, "The Apartment" paints the story of corporate businessmen having affairs behind the backs of their wives. Even worse is that the innocent Calvin Clifford "Bud" Baxter (Jack Lemmon) is forced to repeatedly lend his Upper West Side apartment to four company managers in order to secure a promotion. Bud gets his promotion; he also ends up having to give exclusive apartment privileges to Jeff D. Sheldrake, the personnel director. Lemmon plays this fiasco hilariously, including in his dealings with Bud's neighbors, who become steadily convinced that he's a womanizing playboy. A young Shirley MacLaine steals Bud's heart (and ours) as Fran Kubelik, an elevator operator already having an affair with Sheldrake. I promise you will cry with laughter by the end; you'll probably also cry when Fran utters her now-famous final line: "Shut up and deal." I'll let you find out why.
7. "Pride and Prejudice" (2005)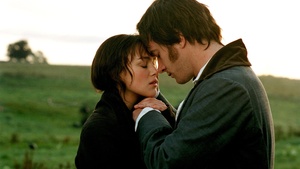 "Pride and Prejudice" is an adaptation from one of Jane Austen's most widely-read novels. The book often lands on "most-loved" book lists from scholars as well as general readers. So with a faithful adaptation like this, what's not to love? The movie starts out by quoting the first line of the book: "It is a truth universally acknowledged, that a single man in possession of a good fortune, must be in want of a wife." As the Bennet family consists of five daughters — Jane, Elizabeth, Mary, Kitty and Lydia — getting the girls married is Mrs. Bennet's main goal in life. So begins the story of Elizabeth Bennet (Keira Knightley) and Mr. Fitzwilliam Darcy (Matthew Macfadyen), one of the original love-hate relationships that manages to end on a happy note. The background relationship of Jane Bennet (Rosamund Pike) and Mr. Charles Bingley (Simon Woods) is sweet and endearing as well.
8. "Howl's Moving Castle" (2004)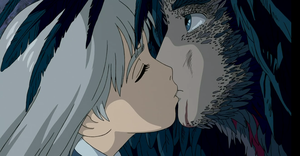 A mighty wizard without a heart. A young woman cursed into old age. A fire demon who powers a mechanical castle. These are just a few of the quirky, charming characters you'll find in Hayao Miyazaki's "Howl's Moving Castle," an adaptation of Diana Wynne Jones' novel. Japanese animation company Studio Ghibli is in top form here, with lush, whimsical animation and deft storytelling. Protagonist Sophie's (Chieko Baisho (original Japanese) / Emily Mortimer (English dub)) transformation from a timid young woman into someone confident in her own worth is deeply moving. It's said that we can only love another when we learn to love ourselves, and Sophie gives us a prime example of just that. Sophie also effects the people around her, especially the wizard Howl (Takuya Kimura (original Japanese) / Christian Bale (English dub)), who slowly learns the importance as well as the burden of being guided by your heart.

9. "Walk the Line" (2005)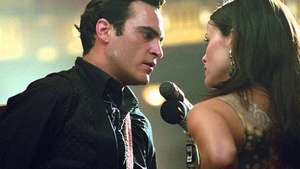 A biopic of the early life and career of legendary country artist Johnny Cash, "Walk the Line" features tour de force performances from Joaquin Phoenix as Cash and Reese Witherspoon as June Carter. Most impressive is that both perform their own singing; if I didn't know I was listening to Phoenix, I would have thought it was "The Man in Black" himself. This film doesn't portray an easy romance. There are previous marriages, divorces and children. But through the tough times that befall Cash and Carter over the course of the film, they always circle back to one another. While this biopic certainly has embellished some of the real life events, knowing that Cash and Carter were truly devoted to one another throughout their lives — something the film had no need to exaggerate — makes the film that much sweeter.
10. "Say Anything…" (1989)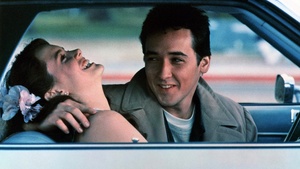 "Say Anything…" was the 1989 directorial debut of Cameron Crowe, known for such gems as "Jerry Maguire" and "Almost Famous." He's since devolved into travesties like "Aloha," but we won't get into that. We're treated with John Cusack as Lloyd Dobler, an average high school student aspiring to be a kickboxer, and Ione Skye as Diane Court, the valedictorian with whom Lloyd becomes smitten. "Say Anything…" is the quintessential high school romance, often considered by critics as one of the best in the genre. It also gave us the iconic image of Lloyd holding a Boombox over his head in hopes that Diane will hear it. But what really sets the film apart is its devotion to realism. The teenagers talk how teenagers actually talk, interact how they interact. Perhaps that is what makes the romance feel that much more tangible.
11. "Juno" (2007)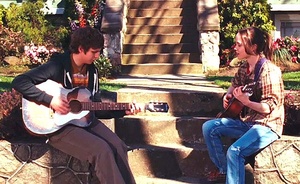 Following a random hook-up with Paulie Bleeker (Michael Cera), high-schooler Juno MacGuff (Ellen Page) realizes she's pregnant. She visits a local clinic for an abortion, but after being unable to go through with it, she decides to give up the baby for adoption instead. She chooses Mark and Vanessa Loring, a well-to-do couple with problems of their own. "Juno" is known for its quirky hilarity, with constant pop culture references, experimental filming techniques and off-beat music. The film can go from sweet to heart-wrenching in moments, but it often stays in the realm of hilarious. (For those of you with kids, showing them "Juno" as they enter puberty may also be an effective birth control method.)
12. "Pretty Woman" (1990)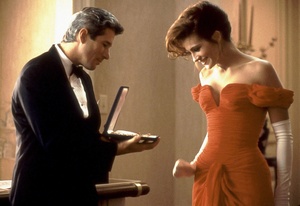 "Pretty Woman" plays off the "hooker with a heart of gold" archetype, putting said hooker in a Cinderella-esque story. Julia Roberts plays Vivian Ward, a hooker working in the red light district of Hollywood Boulevard in Los Angeles. One evening, she encounters Edward Lewis (Richard Gere), a corporate raider, who stops and asks her for directions. The chance meeting evolves into Edward paying Vivian to stay with him in his hotel for a week. Vivian swiftly transforms into a sophisticated woman, which both visibly impresses and moves Edward. The love blossoms from there. "Pretty Woman" is one of the most successful romantic comedies of all time and for good reason. Roberts is at the top of her game here, leading to an Academy Award nomination and a Golden Globe win for Best Actress. Roberts and Gere move beautifully with one another, with an easy chemistry that carries the film. "Pretty Woman" may not always be the most realistic film per se, but the film disguises its weaknesses with fantastic performances and tender writing.
13. "Lady and the Tramp" (1955)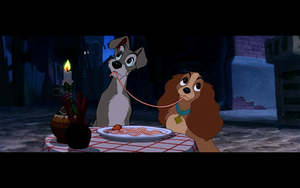 The scene of Lady and Tramp simultaneously eating a spaghetti noodle while enjoying a candlelit Italian dinner and accidentally kissing is one of animation's most iconic moments. Lady, an American cocker spaniel, and Tramp, a stray mutt, seem like one of those couples where everything could go wrong. But despite their differences, love still manages to take hold. "Lady and the Tramp" was made 61 years ago, but the lovely animation and sweet story are still as effective and romantic today as they were so many years ago, reminding us that love can find us in the most unexpected places.
14. "The Wedding Singer" (1998)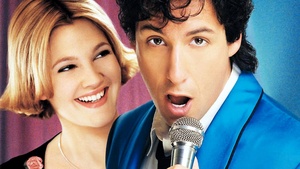 Though his later films have left a lot to be desired, Adam Sandler shines in "The Wedding Singer" as Robbie Hart, a wedding singer who falls in love with Julia Sullivan, an engaged waitress (Drew Barrymore). Robbie and Julia's feelings steadily deepen for one another, leaving both confused and unsure. Robbie learns Julia's fiancé, Glenn Gulia, is cheating on her; Julia struggles with doubt about marrying Glenn. "The Wedding Singer" features plenty of laughs as well as ups and downs, and the ending is so sweet, your face may get stuck in a permanent smile.
Set up some candles, pop some popcorn and cuddle up with a blanket (or with someone) for any—or all—of these flicks.
As the great Dr. Seuss once said, "You know you're in love when you can't fall asleep because reality is finally better than your dreams."
Now you also have a bunch of movies to get through, so no sleeping.