With the increase of gun violence at schools in recent years, it is time that action be taken to secure universities.
According to an article in EveryTown, there have been occurrences of 290 school shootings since the Sandy Hook Elementary Shooting in 2012. This includes mass shootings and accidental discharges of firearms.
Due to this large number of firearm occurrences, Dixie State University should ensure the safety of those on campus by increasing their police presence, improving security measures for buildings and providing further training for students in case of a dangerous situation.
One thing DSU could benefit from is incorporating security guards into the police department.
Wayne Beck, retired Brigham Young University police department sergeant, said there are benefits to having security guards on college campuses. BYU has a building security program, which consists of student security guards who work at night checking all buildings and making sure they are locked and secure.
"Just having a presence, [the security guards] are able to spot things and if they do spot something suspicious, they can call and get it taken care of," Beck said. "It's been a pretty good program … and [allows] more exposure around campus."
This would not only give students first-hand experience with police work, but it would increase the number of people on the campus police force.
Another position incorporated into the program is providing security for higher targeted buildings such as the library and campus museum, Beck said.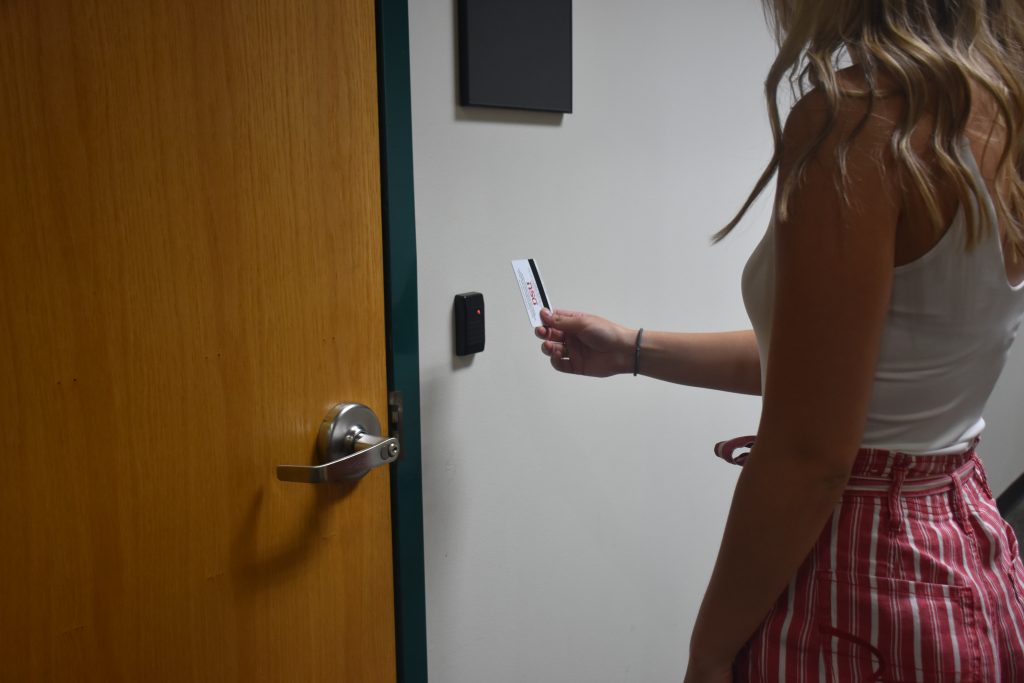 Another option is to require students and staff to swipe their I.D. cards to gain access after a certain time.
However, the safety of students and faculty would still not be guaranteed with the implementation of these programs.
Therefore, students should be better educated about what to do on campus when a dangerous situation does arise. This knowledge can be obtained through safety videos and discussion of campus safety protocol during freshman orientation.
The campus police could also provide workshops for students who want to be better prepared for potentially dangerous situations on campus.
Students can take precautions themselves by staying aware of their surroundings, watching out for behavior that may escalate, and reporting suspicious behavior to appropriate individuals.
For more tips on how to stay safe and feel comfortable while at college, visit https://publicsafety.dixie.edu/resources/.
If you have something to report to campus police or see suspicious behavior reach out to DSU police at dsusecurity@dixie.edu or 435-236-4000. If it is an emergency, call 911.