Your bank account balance shouldn't be the scariest part of Halloween.
With Halloween just a few weeks away, people everywhere are planning to attend spooky parties, corn mazes, haunted houses and other fang-tastic events; however, as college students, our budgets aren't as flexible as the average person.
Here are some not-so-spooky tips to make your Halloween season extra scary.
Scary good deals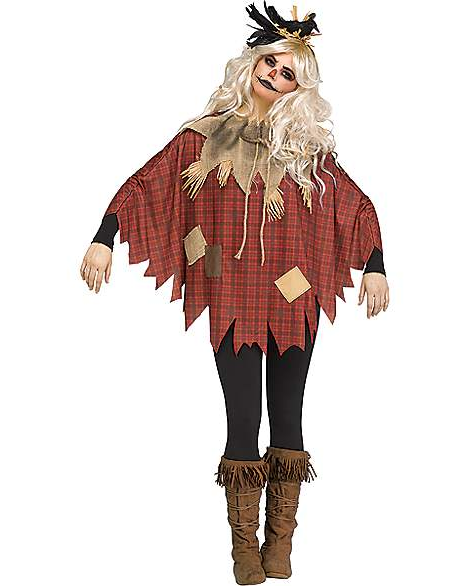 Stop in for spooky savings at Spirit Halloween, where you can find plenty of Halloween costumes from all the hottest trends such as The Robin Scoops Ahoy Costume from Stranger Things marked at $49.99, to older classic characters like the Plaid Scarecrows marked at $24.99.
Costumes at Spirit Halloween are versatile and you can save even more cash with this twenty percent off coupon.

Another ghostly store that has savings for your Halloween season would be the local Dollar Tree stores.
Dollar tree has a plethora of cheap and trendy Halloween costume accessories, decorations, treats and much more for around the price of $1.
A few of the Halloween items that Dollar Tree carries consists of realistic plastic skulls, plastic eyeballs, witch hats, coffins, fake spider webs, realistic spiders, fake blood, bulk bags of Halloween candy, and even staple pieces to costumes.
"As a college student, Dollar Tree is my go-to for holiday decorations," said Judd Peatross, a freshman accounting major from Kanab. "I have a budget for schooling, food, living expenses, car insurance and many other necessities, so it's a great place to decorate for the holiday seasons without breaking the bank."
If your local stores just aren't cutting it, check out Amazon.com. Amazon has announced a new offer that allows college students to get six months free two-day shipping, exclusive student discounts and over two million ad-free songs on Amazon Music.
To sign up for these exclusive student offers, visit Amazon.com.
Jase Sherwood, a freshman math major from St. George, said, "I use student amazon prime for everything: books, supplies, and I'm definitely ordering my costume off of there as well."
Dying to DIY
Making your own Halloween costume is another fun and creative way to save money. There are various craft stores in St. George such as Micheals and JOANN's that carry supplies such as felt, fake jewels, fabric glue, paint and even blanket shirts in multiple colors.
A costume that you could "DIY," or do it yourself, is a carebear costume, and you can head to your local craft stores to purchase the necessary items.
You'll need:
Solid colored t-shirt
sheets of felt material
fabric glue
a headband
pom-poms.
Instructions:
Pick your favorite carebear to color coordinate your supplies.
Gather together a blank T-shirt matching your color of choice, sheets of felt material to replicate the carebear belly symbol, fabric glue, a headband, and matching color pom-poms.
Cut out the symbol of the carebear in the felt sheets. (Remember this is the symbol on the belly of the carebear.)
Use the fabric glue to glue the symbols to the part of the shirt that lays over your stomach
Glue the pom-poms onto the headband.
Wait for the glue to dry, then you have your very own carebear costume that you can accessorize however you'd like.
Shopping at thrift stores for your Halloween costumes is another way to save money and to also bring money and business to the community rather than purchasing from Amazon. St. George has 12 thrift stores to choose from.
Purchasing from thrift stores also allows you to be creative and original with your costumes and decorations at a low price.
Maesen Clegg, a freshman elementary education major from Taylorsville said: "I think one of my biggest tips is thrifting to find costumes. I absolutely love to take something old and make it something beautiful. It's a sure way to have an original and one of a kind costume that is perfect for you, and you can do it on a really tight budget."
For example, look for black shirts, leggings, pants or skirts to make for a quick cat costume.
You could also create a zombie or corpse bride by buying a thrift wedding dress and adding fake blood and makeup.
"Goblin" the snacks
Trendy Halloween treats can also burn a hole in your wallet. Ditch the popular food items at popular stores and make your own. Plus, you get the bragging rights of creating cute, tasty treats for your friends and family.
"I guess some ways I've saved money around Halloween is for sure to ditch Starbucks and all of the expensive Halloween treats," Said Kayla Andra, a senior biology major from St. George. "Instead, I've bought simple ingredients like cinnamon/pumpkin pure/nutmeg/pie spice, and I make my own fall treats and coffees. Pinterest is a guilty pleasure but is always the way to go with recipes."
A budget-friendly recipe on Pinterest is Halloween Rice crispy treats.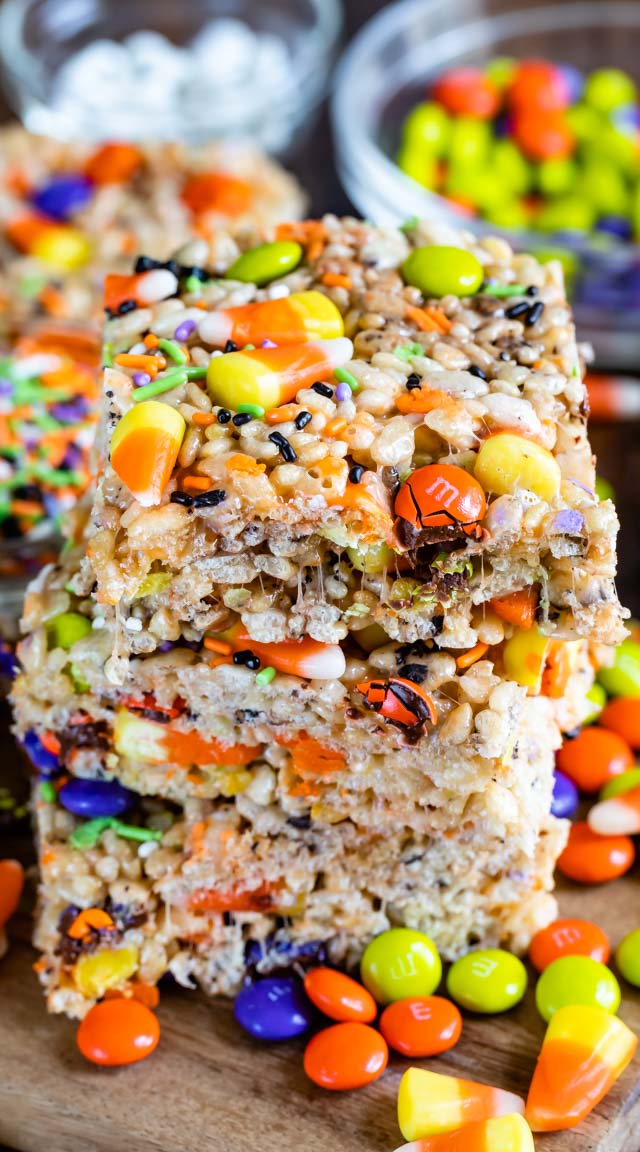 You'll need:
9 cups of Rice Crispy brand cereal
15 ounces of marshmallows
Halloween candy
9×13-inch baking pan
Instructions:
heat the marshmallows up in a pan or a microwave until they are melted completely,
Mix together melted marshmallows and rice crispies in a bowl.
Add fun candy such as candy corn, Halloween-colored M&Ms or Halloween sprinkles.
These Halloween hacks can save you money, time and stress for finding Halloween necessities that won't leave you broke.