As Dixie State University welcomes back students for the fall 2020 semester, St. George is ready for the influx of college students. With students focusing on graduating and earning their degrees, they have so many different activities to try during their free time.
Here is a list of the top five things to do in southern Utah:
Hike Angels Landing
With the peak of Angels Landing nearing 1,500 feet high, it is one of the most popular hikes in Zion National Park.
"I think Angels Landing is just so unreal that everyone needs to experience it," said Hannah Waddell, a junior elementary education major from Burlington, North Carolina. "We live so close to a national park, so why not go as much as you can?"
The trail consists of lookouts, ropes, and narrow passages leading up to 360-degree views of the beautiful surroundings. Zion National Park is currently taking COVID-19 precautions to ensure your safety for your visit.
Sand Hollow State Park
One way to endure the heat here in the Southern Utah is to get in the water and enjoy the sun at Sand Hollow State Park. The reservoir offers beach games like sand volleyball, building sand castles or even lounging around enjoying food.
"The Beach" is a rental shop at Sand Hollow that offers jet skis, boats, paddle boards and even razor rentals to explore the red sand dunes next to the reservoir. Bring a date, a group of friends or come out by yourself and experience the fun.
Pickleball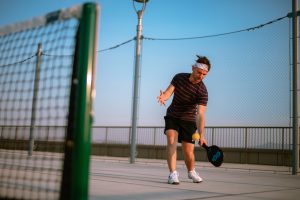 There are many ways to be active in southern Utah, and one way that seems to be taking over is the game of pickleball.
"Pickleball is a huge sport in St. George and I never played it until I came here," said Kaycee Rogers, a senior dental hygiene major from Syracuse. "You can usually go play anytime."
With courts all over town, this is an easy way to stay active with your roommates and friends.
Pickleball is similar to tennis, but the ball and rackets are made of plastic, the courts are slightly smaller and serves are done underhand.
For a list of the game's rules and regulations and where to play in St. George, check out this link.
Take a Walk Through Historic Downtown St. George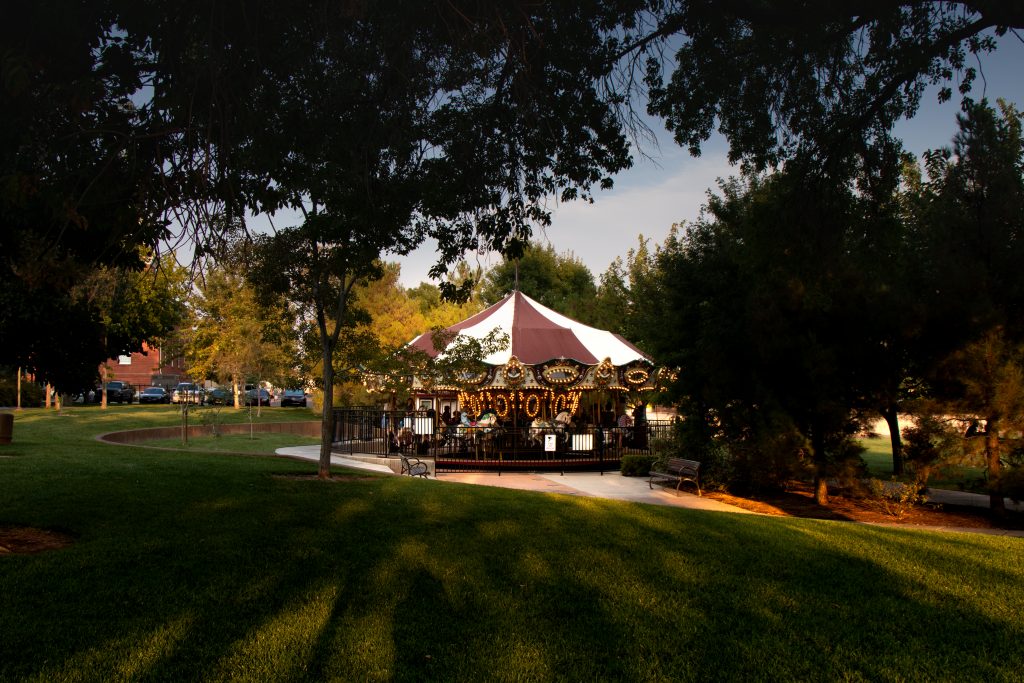 If you are in need of a good date idea, this one is definitely something you'll always remember. Ancestor Square and Downtown St. George are home for many different shops, monuments and restaurants. From splash pads to fancy dining, one can find just about anything in historic St. George.
Because of the great location, St. George StreetFest, also known as "GeorgeFest," is held the first Friday night of every month, where food trucks and vendors serve hundreds of people enjoying their evening in Downtown St. George. Along with the food, live music is played for individuals to enjoy their time and create lasting memories.
Rappelling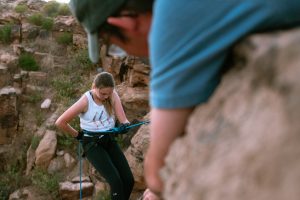 Rappelling on the red rocks of southern Utah is also something that provides a unique experience for DSU students. With Snow Canyon State Park less than 20 minutes away from campus, along with many other locations for rappelling surrounding the area.
If the weather is too warm outside for comfort, the Human Performance Center at DSU also holds a rock wall where students can practice their climbing skills.