Sponsored Content
Your favorite Indian cuisine cafe is back after a two year closure due to COVID-19. Savory, sweet and colorful dishes is what sets this restaurant apart from everywhere else.
Established in 2009, the founder of Indian cuisine in St. George created Bombay Cafe. Shazad Sheikh, his family from Pakistan, and Robert Lorentzen run a beautiful restaurant at an excellent location. You can find Bombay Cafe in the heart of downtown St. George, 40 W. Tabernacle St. George, it is right across the street from the well-known Town Square Park. You can also find Bombay Cafe in Cedar City and Mesquite, Nevada.
Sheikh painted the buildings inside the restaurant himself. He related the importance of creating genuine, colorful food to his love for creating beautiful works of art. Sheikh is a part-time instructor in the art department at Dixie State University. The beautiful restaurant was designed and built by Shazad.
"My passion is art, I have a love for art, in art I have different colors," Sheikh said. "Why not [have a lot of colors] in my food?"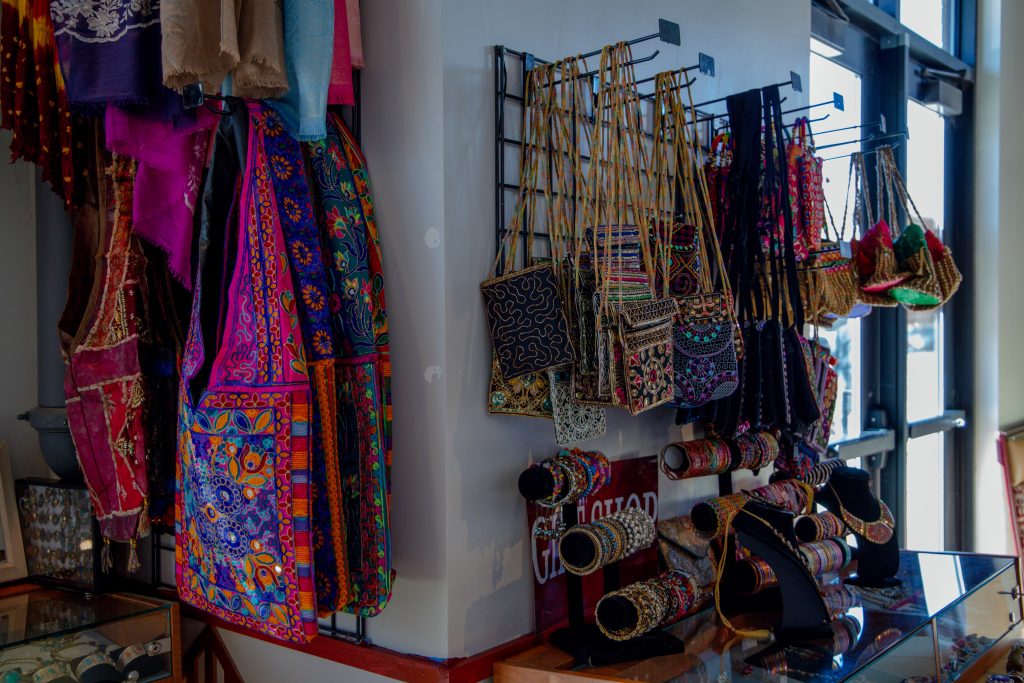 Everyone can find something they love at Bombay Cafe. There are vegetarian dishes, chicken dishes, lamb dishes and more. As Bombay Cafe is a family-oriented restaurant, every menu item is unique and authentic from Sheikh and his family. Items on the menu range from a variety of savory dishes – vegetable samosas, chana masala, veggie coconut curry, – to sweet treats like mango lassi and mango chutney. 
"My wife learned from her grandma we cook exactly the same way [at the restaurant] as we do at home," Sheikh said.
After being closed for two years due to the COVID-19 pandemic, the restaurant is back and thriving. The grand-opening was on Feb. 7 it had an amazing turnout as they sold out of everything on the menu.
Shazad believes in never giving up. This is shown through his efforts to re-open the St. George location of Bombay Cafe after two years of closure. Along with dining in, Bombay Cafe offers order for pick-up, delivery and catering.