There are great ways to be productive while binge watching your favorite series on Netflix.
With Thanksgiving now over, attention has firmly turned to Christmas, which means it's time to finally figure out what to get everyone. I love homemade gifts, both for giving and receiving, and I picked three simple ones to share that won't break the bank.
Sassy embroidery
I've recently gotten into embroidering, and I discovered it can be converted into quick and easy presents. For this project, the things you will need are as follows:
– 1/4 yard of beige duck canvas fabric
– One 6-inch embroidery hoop
– Two embroidery floss colors
– One packet of embroidery needles
All of these items can be found at Walmart or other local crafts stores for under $10.
To start, sandwich your fabric snugly between your hoops and tighten the knob.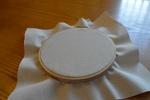 Once your fabric is taut and secure, sketch your design. I chose a simple mix of plants and words for my embroidery.
Choose the color of thread you want as your dominant color. This is what you will be using to color in all your words. Embroidery floss has six threads twined together, but since I want the lettering to be bold, I chose not to separate the threads before threading my needle.
Follow your sketched word lines. If you find yourself at an impasse, don't be afraid to knot that end off and start with a fresh thread.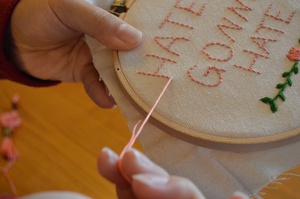 For the leaves of your plant, a simple satin stitch will work to fill them in. This should also work for the flower you've drawn, if you chose one like mine.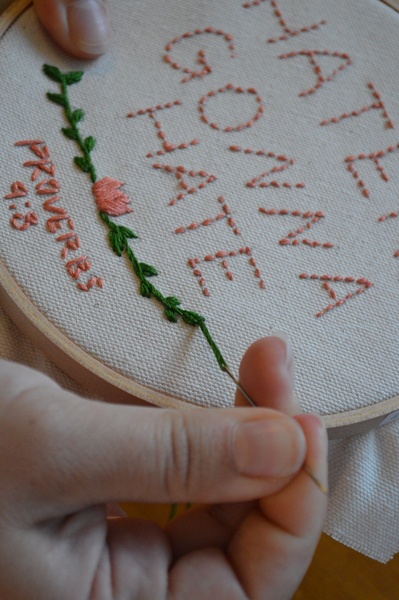 Now, you don't have to finish off with a scriptural reference, but I found it perfect for a couple of my family members who are religious with a healthy sense of humor.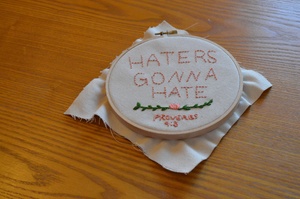 Infinity scarf
I have always found infinity scarves easier than regular scarves. Mostly because it hides the fact that I don't always pay attention when I crochet. This simple round scarf is a perfect gift to kick off the winter season, and it won't demand much effort from you. Supplies for this scarf will be:
– One yarn ball (approximately 315 yards, medium weight)
– One H-hook (5.0 millimeters)
This project's components should be available at Walmart or your local craft store for under $7.
I prefer soft yarns, like Caron Simply Soft, but these instructions will work with any medium weight yarn.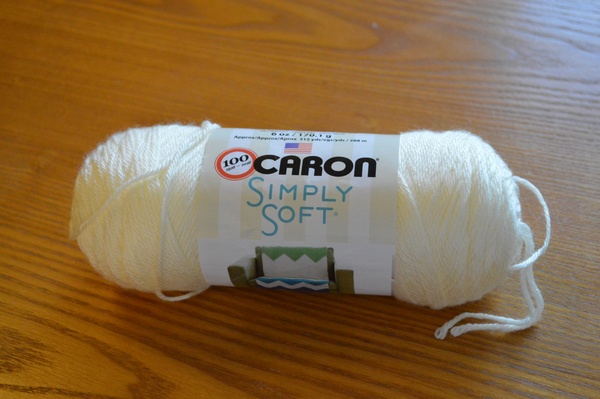 First, create your slip knot.
Next, chain 200. If you want your scarf longer, be sure to add chains in units of two. Then slip stitch your chain so it makes one whole circle. Be sure to check that it hasn't gotten flipped around.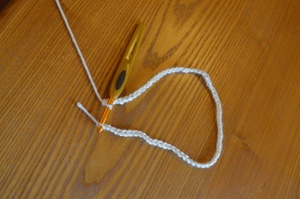 Chain two straight up from your joined circle.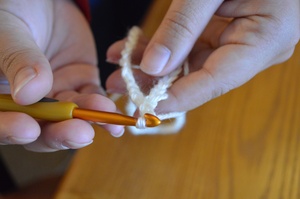 You will then do double crochet throughout the entire circle.
To close off this group, chain two and then repeat, starting your new grouping in the first stitch of your new row.
When you get to the end of a complete round, join your scarf together with a slip stitch instead of chaining two. Then repeat the above steps until you have 12 rows, or whatever thickness you prefer.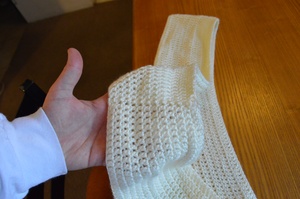 Pumpkin cookies in a jar
For family-sized gifts, cookies in a jar save you time and money. I have a large family that is determined to keep adding nieces and nephews, so this saves me a lot of time and money.
The measurements I'll be giving for this will create one cookie jar:
– One 32-ounce mason jar
– Ribbon

– Hole punch
– One index card
– 1 cup white sugar
– 2 cups all-purpose flour
– 2 teaspoons ground cinnamon
– 1/2 teaspoon salt
– 1 teaspoon baking soda
This project is a little hard to price, as it depends on where you shop for your ingredients. I was able to assemble the jars for under $11 per jar.
Carefully funnel the flour into the jar, followed by the sugar, salt, cinnamon and baking soda.
Once all the ingredients are settled, add your chocolate chips.
As a purely optional step, you can take your mad embroidery skills and add a bit of flair to the top of your jar, embroidering the name of the family who is going to receive the jar.
After you've capped your jar, fill out your recipe card with the needed wet ingredients and baking instructions.
Attach the instructions to your jar with a length of ribbon, and you're done.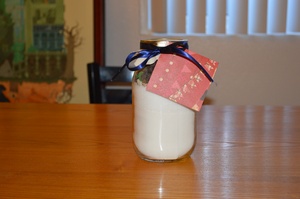 Hopefully these ideas help with your gift planning and take some of the holiday stress away.